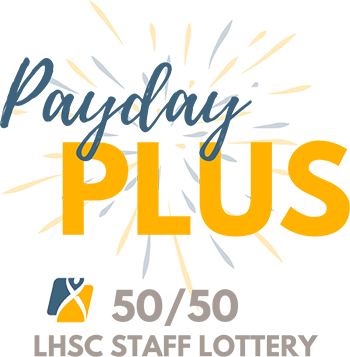 2023 TICKETS ARE CURRENTLY SOLD OUT!
The good news is you can still join the wait list and have an opportunity to purchase tickets as they become available.
To join the wait list please click on the "Join the Wait List" button below and complete the enrolment form. As tickets become available, they will be offered to individuals on the wait list in the order that entries were received. We will notify you by email when we are able to fulfill your ticket request.

We look forward to welcoming your participation in the Payday Plus 50/50 LHSC Staff Lottery in the future!

JOIN THE WAITLIST

---
How it works
Review the Rules and Regulations to ensure you are eligible.
Fill out the enrolment form to purchase your lottery ticket(s); tickets purchased before the cut-off days will be entered into the subsequent draw.
You will be emailed your ticket(s).
For payroll deduction, each paycheque the cost of your ticket(s) gets deducted from your pay. Your tickets are valid for the entire draw series until you opt-out.
Half of the money raised supports LHSC's high-priority needs including equipment, research and patient care. The other half goes into the draw pot.
One lucky LHSC staff member will win up to $30,000 every two weeks! Prize amount varies based on participation to a maximum of $30,000.
More questions? See our FAQ page for more information or contact us directly.