Your dress code for TASTINGS is formal but fun! We have various services listed below to help you prepare for the event.
Ladies
We have entrusted our long-standing partner Shoppers Drug Mart Beauty Boutique with complimentary makeup application for our guests.
1. Purchase your ticket to TASTINGS.
2. Call any location to book your complimentary makeup application (before May 31).*
3. Reference TASTINGS 2020 when booking.
*Limited availability

Partnered by


Gents
Due to the busy prom season please note the following deadlines to secure your complimentary tuxedo rental at Collins Clothiers. 

DEADLINE TO BOOK: Thursday, May 14. No late orders will be accepted.
TUXEDO PICK-UP: Wednesday, June 3. Tuxedos will not be available for pick-up on the day of the event.

1. Purchase your ticket to TASTINGS
2. Book your fitting.
3. Use code TTAC14.

Partnered by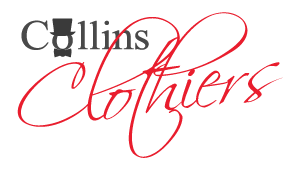 Transportation
To ensure your safe arrival and departure, please pre-book your ride.  Advanced booking also helps raise more funds as Checker will donate $5 for every pre-booked ride. 

Partnered by


Please explore last year's event photos or view the gallery below for further style inspiration!