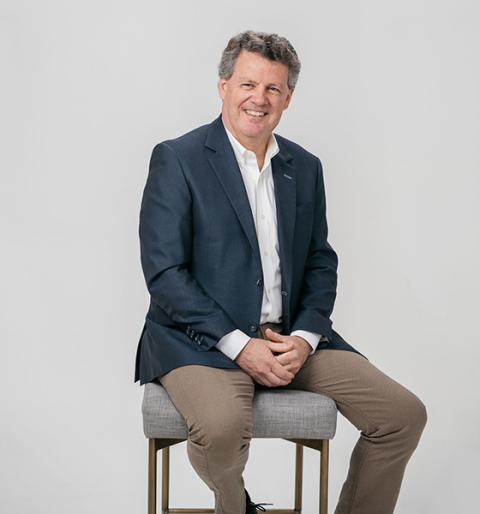 Message from LHSF's President & CEO
In early 2020, we were just beginning to understand just how much the world was changing.

Even though we are far from "business as usual," and although those changes have made our own norms look a lot different than before, we continue to push forward. I've been inspired by the resilient nature of the human spirit. It's been both impressive and encouraging to bear witness to the outpouring of support within our community and beyond as we fight to overcome these challenging times.
You see, as much as we've been kept apart over the past year, the pandemic also made us come together. And through this togetherness, our ability to do good and change lives hasn't faltered. If anything, our commitment towards one another only became stronger. For that, I want to thank our donors and our staff; an entire community of supporters who have been at our side every step of the way.
At London Health Sciences Foundation, we have always been dedicated to enhancing our hospitals through funding from our generous donors and supporters, and with this comes the responsibility to lead by example in the pursuit of a better tomorrow for our patients. As we have done for many years before, we continue to strive towards this goal and our generous community is making this a reality.
Yes, the COVID-19 pandemic has cast a long shadow on much of life as we knew it, but I can say with confidence, I remain optimistic. One thing is clear: our donors, patients, staff and supporters are uncompromising in their commitment to leave the world better than they found it. Despite the changes, this hasn't faltered.
London Health Sciences Foundation will continue to be there for our community. We are a team comprised of people who encourage each other and those around us to dream, grow and thrive. So, in the spirit of togetherness, I humbly ask you to continue being there for us.
Your support is the flame lighting our path forward.
John H. MacFarlane
President & CEO