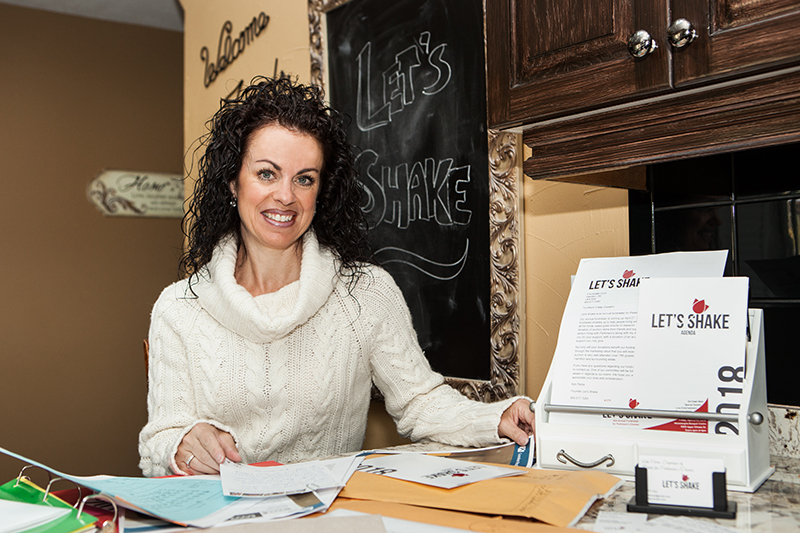 The average age of someone diagnosed with Parkinson's disease – an incurable neurodegenerative disease that is most commonly characterized by involuntary movements – is mid-to-late 60s.  
So when Kim Petrie of Hamilton was diagnosed at 45, she was in shock. As a busy, fitness-minded mother of three, she was faced with the sudden reality of how this diagnosis would affect her life. However, she wasn't going to deal with it quietly. Despite the new health challenges she faced, Kim used her Parkinson's news as a jumping off point to help others, by serving as an empathetic listener for others facing a diagnosis and raising money for the cause. 
She founded the fundraising gala, Let's Shake, an annual event held each spring that brings in more than 600 guests and has entertained attendees with such major musical acts The Trews, along with a live and silent auction, dinner and keynote presentation from Dr. Mandar Jog, Kim's physician at LHSC. The event's success is a true testament to the generous community in Hamilton that rallies around the cause, along with the dedicated planning committee that spends countless hours pulling off all details that make the evening memorable and fun. 
"Let's Shake is meant to be fun and I think people with Parkinson's appreciate that it's not all taken seriously," Kim says. "The serious side is that we're raising money and trying to give a better quality of life to people with Parkinson's."
The event has raised more than $240,000 in six years for Dr. Jog's research at the Movement Disorders Clinic at LHSC. The seventh annual Let's Shake is coming up on April 12, 2019 at Michelangelo's in Hamilton.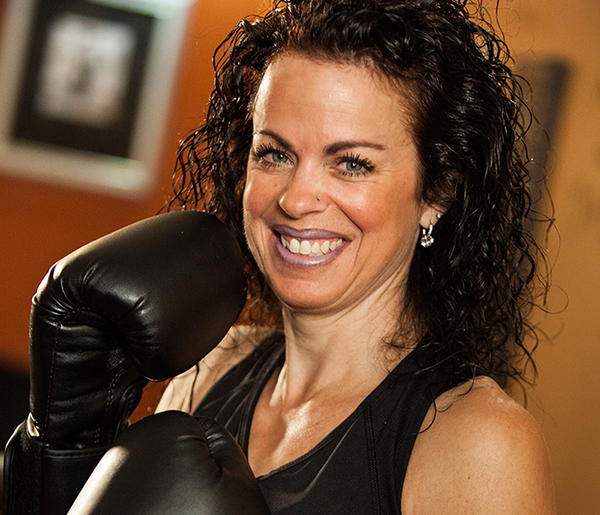 Kim is a boxing and fitness enthusiast