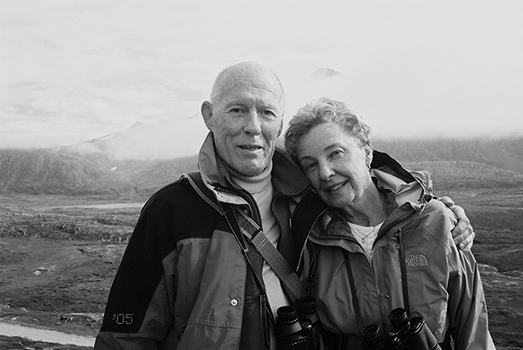 LEGACY GIVING

As far as London, Ontario is concerned, Dr. Ken Stuart is an institution in and of himself.

From the moment he graduated Western University, specializing in Internal Medicine, until now, some 26 years after retiring from London Health Sciences Centre (LHSC), Dr. Stuart has been nurturing a passion for health care.

His legacy is a testament to the love and commitment he holds not only for medicine, but the community he's spent a lifetime serving.
"My years at University Hospital (UH) were marvelous," Dr. Stuart says, affectionately. He remembers fondly the days of working alongside some of the most accomplished and inspiring minds in neurosurgery, transplantation and gynecology. He invokes the likes of Dr. Charles Drake, Dr. Henry Barnett and Dr. Earl Plunkett the way people call to life the past by naming it aloud. You can hear his voice stretch back decades.

A highlight of his own career, Dr. Stuart's research into aspirin and strokes was influential, rewarding work. He later went on to hold the position of Vice-President, Medical Affairs for over 20 years. Over time, Dr. Stuart grew attached to UH, especially Auditorium B where he attended rounds and watched new generations of up-and-coming physicians and nurses embark on their own journeys in health care.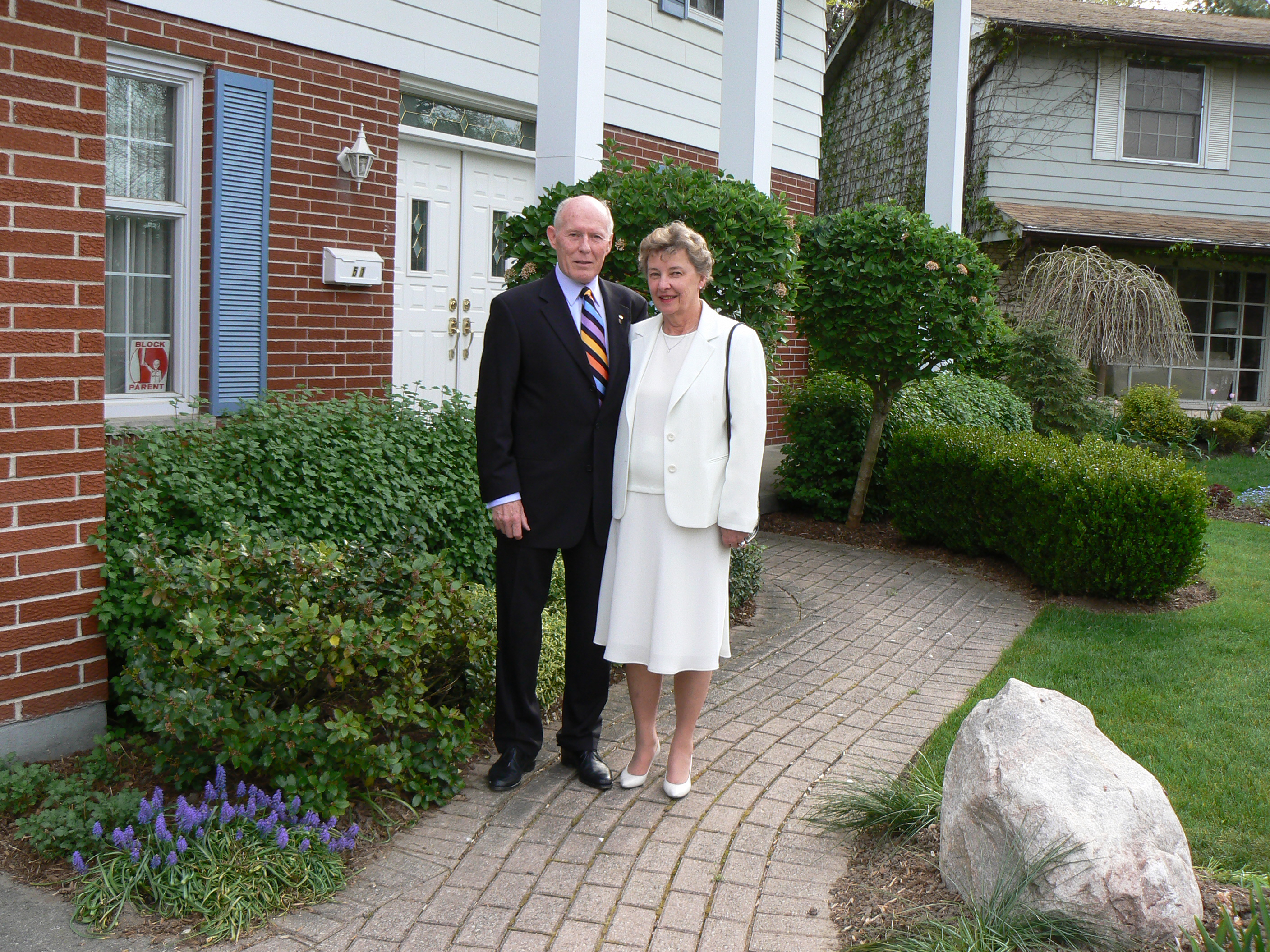 "When my wife was ill, she received remarkable care in the palliative care unit. It's this level of care we had always wanted to help support. We're incredibly fortunate to have access to such an amazing health care system here in London."

Dr. Ken Stuart,
Retired LHSC Physician & Legacy Donor
Having developed such a personal connection with the space, Dr. Stuart began making donations to Auditorium B. A podium upgrade here. A projector screen there. He wanted B to endure. He wanted others to share in his joy of curiosity. And for Dr. Stuart, providing an environment conducive to sharing that wonder was both meaningful and practical.

This newfound method of staying involved with the hospital instilled further generosity in Dr. Stuart and his late wife, Ginny, herself a dedicated volunteer with the Red Cross. For two people who devoted themselves to bettering the lives of those around them, they felt time was far too limiting a barrier for their ability to make a difference. Therefore, Dr. and Mrs. Stuart decided to make a Legacy gift to LHSC.

And since donors have the option to designate where their contributions are directed, the Stuarts chose to keep it close by supporting the Department of Medicine. As someone who was heavily involved in research, Dr. Stuart knows the importance of keeping pace with the latest advancements in science and technology as they relate to medicine.

To this day, Dr. Stuart tries to stay up-to-speed as best he can, reading medical journals whenever time allows. He loves the adventure of learning. He knows even after his passing, LHSC will continue cultivating the inquisitive minds who might find themselves, for the first time, sitting in Auditorium B to discover something new, something great. Something to inspire.