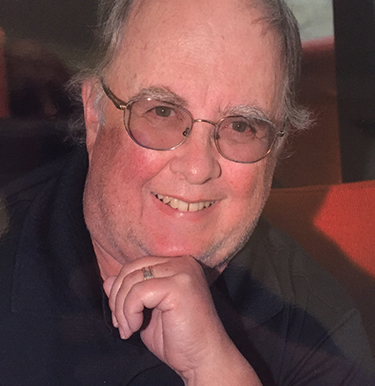 Murray Jones remembers his first experience at the Hospital after moving to London with his wife. In 1977 they started their family and only a few years later, their young son was hospitalized after suffering a broken leg.

"My son fell off a climber and broke his femur when was only three years old. I stayed at the hospital every night for the first few weeks to comfort him. They put him in a cast from chest to toes," he recalls. "He's 35 years old now and can't remember which leg it was!"

This was far from the last time Murray would spend at the hospital. And although his son's experience was over three decades ago, that same hospital was here for Murray right when he needed it most.

The possibility of prostate cancer was always a real threat for Murray, as the disease ran closely in his family. After Murray's brother was diagnosed and treated for prostate cancer 15 years ago, Murray was put on prostate cancer watch. This meant that a blood test was done every year by his family doctor to make sure that the cancer could be caught early should it ever appear.
"In 2015, my prostate-specific antigens (PSA) were a bit high, so I was put on medication to lower it. But after a few years my PSA numbers eventually started going up again," Murray says. "I met with Dr. Vikram Velker in January 2020, and he walked me through all my options for treatment. We decided on brachytherapy and two weeks later, I had the surgery."
Brachytherapy is a form of radiation therapy that involves placing radioactive sources precisely where the radiation can kill cancer cells, while causing less damage to nearby tissue. It is a minimally invasive surgical procedure that allows patients to return home on the same day.
Murray doesn't recall feeling shocked or concerned – he thought, Okay it's cancer. Now, something needs to be done about it.
"The brachytherapy surgery was scheduled for February the 3rd. I got it done and was up and walking a few hours later! No problems at all," he says. After a successful surgery, Murray bookended his treatment with 15 days of radiation. He says this is when he found a new appreciation and gratitude for everyone at London Health Sciences Centre (LHSC).
"Everybody there from the volunteers, staff, doctors, nurses – they were so helpful and friendly. Not everybody comes out healthy, so for the people who work at the cancer centre to maintain their positive attitude is incredible. I think the whole atmosphere really helps the patients."
It's been over a year since Murray's brachytherapy, and he is feeling great! His most recent blood test in December revealed his PSA numbers are at an all-time low, and he will continue to get his yearly blood tests to stay on top of the disease. Now that his son is all grown up, without memory of a broken leg, Murray is insistent on continuing the family tradition of early detection. He has made sure to provide his son with the knowledge of his family history and what he can do to stay healthy all these years after his first visit to the Hospital.