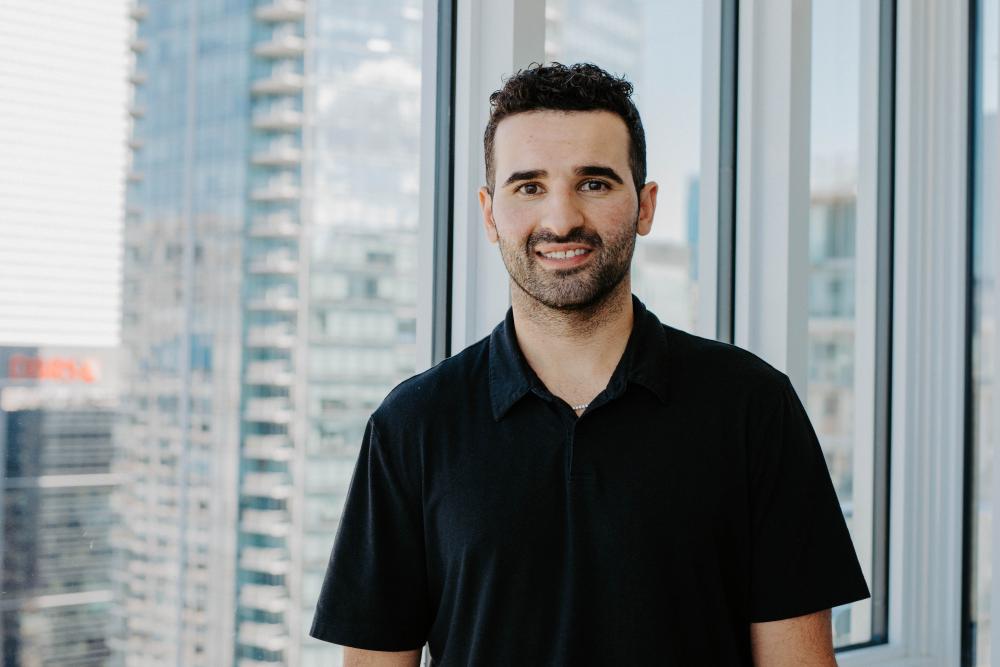 LONDON, ONTARIO – Today, London Health Sciences Foundation (LHSF) is proud to announce that Nazem Kadri has given a generous donation of $1 million in support of the Ambulatory Surgical Centre at London Health Sciences Centre (LHSC). In honour of the hometown boy turned Stanley Cup champion, the centre will be named the Nazem Kadri Surgical Centre.

Prior to the Centre's opening in early 2020, the Nazem Kadri Foundation was at the forefront of this vision and generously donated the lead gift needed to propel this project forward. Now in its second year, the Nazem Kadri Surgical Centre is the first of its kind in Ontario and a leader in surgical innovation which is changing patient care on a global scale. Like its lead donor, the Kadri Centre has entered the world stage and is on top of its game.

"It is because of Nazem Kadri's transformational gift that world-class innovation is made possible, right here in London," said John MacFarlane, president & CEO at LHSF. "This gift is just the beginning of what is possible at the Nazem Kadri Surgical Centre."
The Nazem Kadri Surgical Centre is LHSC's innovative off-campus ambulatory surgical centre that is located across from Victoria Hospital on Base Line Road East. The centre provides patients in need of less complex, low-risk surgeries with an alternative operating location outside of the hospital. Conveniently located and easy to access, this innovative surgical model of care enables lower complexity surgeries to be performed successfully while simultaneously improving patient experience, patient outcomes, centre efficiencies and reducing costs by streamlining processes, equipment, staff and resources.
"The opportunity to provide patients with this innovative model of care is remarkable and people are taking notice," said Dr. Abdel-Rahman Lawendy, orthopaedic surgeon and medical lead of LHSC's Nazem Kadri Surgical Centre "However, to continue providing this care and increase patient capacity, donor funding like the gift from Nazem Kadri, is integral to the centre's future." The Nazem Kadri Surgical Centre is already garnering considerable interest and positive recognition from peer hospitals, the government and other organizations globally. As a leader in ambulatory surgical centre care, the bar has been raised with regard to ambulatory surgeries. The approach to surgery at the Nazem Kadri Surgical Centre has resulted in less post-operative pain medications, faster recoveries, improved patient outcomes and reduced healthcare spending; a win for everyone.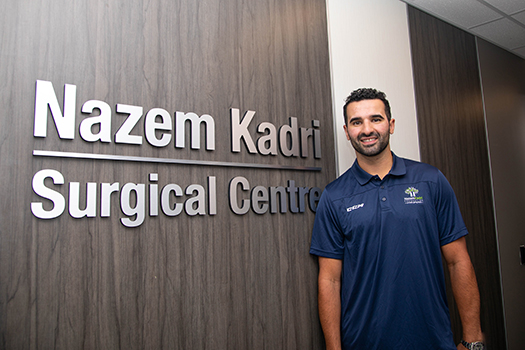 "The Nazem Kadri Surgical Centre has already provided exceptional care to over 3,800 patients and it will continue to do so for years to come," said Dr. Lawendy. "As we plan for the future, there is a great opportunity to increase capacity and continue helping more patients in our community in a safe, efficient and less stressful environment."
The Nazem Kadri Surgical Centre is a self-sufficient and self-contained facility that currently has two operating rooms, a waiting room, medical device reprocessing room for sterilization and a 10-bed pre/post operative recovery suite. The groundwork for a third operating room has been laid and provides the opportunity for future expansion when possible.
"This journey to support the Surgical Centre started over five years ago with a conversation between Dr. Lawendy, my father and I on the impact a centre like this could have on patients," said Nazem Kadri. "I am honoured to be part of this project and to give back to the community that has given so much to my family and I over the years."
Patients that are deemed "low-risk" by their surgeon can have foot procedures, ankle, hip and knee arthroscopies and ACL repairs performed at the Nazem Kadri Surgical Centre. Stringent measures are being taken for surgeries to be performed in the off-site operating rooms to ensure patient safety is at the forefront.
-30-
About London Health Sciences Foundation (LHSF) As the charitable arm of London Health Sciences Centre (LHSC), we at London Health Sciences Foundation (LHSF) strive to enhance the standard of care for patients at our hospital. With your generosity, we support the development of critical initiatives such as groundbreaking research, state-of-the-art equipment, specialized care with personalized treatment options and the education of our next generation of clinicians. Through the hope and kindness of our donors, the health and lives of patients at LHSC are improved today as well as tomorrow. We honour your compassion with gratitude, steward with respect and report with honesty, transparency and accountability. To see how donations make extraordinary care possible, visit lhsf.ca.
For more information about LHSF, please contact: Heidi Janzen Senior Marketing Officer – Brand and Public Relations London Health Sciences Foundation cell: 416.949.2171 | Heidi.Janzen@lhsc.on.ca