Investigating Immune Suppression Therapies

Donors to LHSF had the foresight to leave significant gifts towards future research needs.
Their legacy is changing the face of how COVID-19 is tested and treated. LHSF is the lead funder for a globally-acclaimed study happening right here in London that's uncovering groundbreaking new details about COVID-19.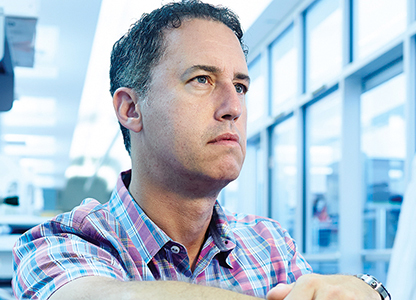 Dr. Douglas Fraser, a paediatric critical care physician and Lawson Health Research Institute scientist, along with his team, performed rigorous lab testing to compare local blood samples of patients with COVID-19 with samples from patients not infected with the virus.
Early reports from scientists and physicians have found that some patients' immune systems go into overdrive when faced with the virus, causing an exaggerated response known as a "cytokine storm" that can cause irreparable damage to the lungs and other organs. Essentially, cytokines help repair the body when released in small doses, but if released into the bloodstream at an unstoppable rate — as is the case for some patients with COVID-19 — they can be fatal. These are the patients who end up in critical care with few known treatment options.
However, Dr. Fraser and his team are investigating a number of molecular biomarkers that play a key role in the body's heightened immune response. He believes that these potential targets in our cells could be treated with therapies that could slow or block this fatal response enough to provide patients with better outcomes.
"Patients admitted to the ICU have a high rate of death, and only supportive therapies are currently available," Dr. Fraser says. "Our research team of international clinicians/scientists is uniquely positioned to rapidly identify novel therapeutic targets to optimize the care of critically ill COVID-19 patients."
Dr. Fraser is a leading expert in this research, and was interviewed on CTV, Global News and CBC's The National.
---
London's Participation in a World-Leading Global Trial
Donations to LHSF's COVID-19 Response Fund are supporting LHSC's involvement in a worldwide trial based out of Sunnybrook Research Institute, in collaboration with the World Health Organization.
The study is testing three promising therapies as treatment for COVID-19: lopinavir/ritonavir (used in the past to treat patients with HIV and SARS), hydroxychloroquine (used for treatment in a number of rheumatologic conditions), and remdesivir (a safe investigational therapeutic agent that has recently gained widespread media attention).
This two-year trial, to be conducted at LHSC and St. Joseph's Health Care London sites, will be run in conjunction with countries around the world and is designed to evaluate the efficacy of these drugs in combatting COVID-19.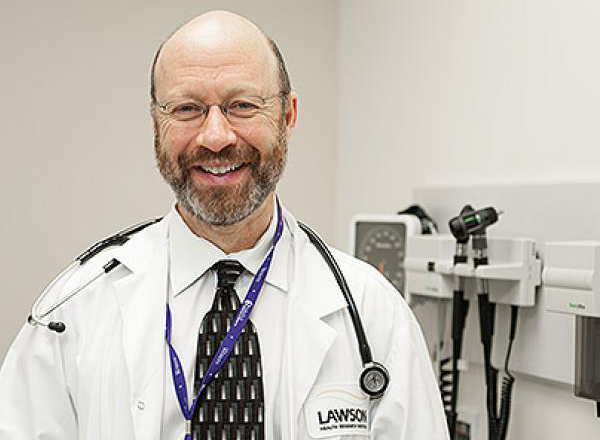 Global participation means scientists can find answers sooner than if each centre was running its own independent trial.
Dr. Michael Silverman, London's city-wide chair/chief of infectious diseases and Lawson scientist, is the local principal investigator for the study and is encouraged that donor funding helped facilitate London's involvement in the trial.
"Our engagement in this trial not only allows our patients to benefit from access to potentially helpful agents, it also enhances staff morale in being able to offer specific antiviral therapeutics to our patients and engages LHSC in a global effort to help rapidly find optimal treatments for this pandemic," Dr. Silverman says.

Thank you to our donors for supporting these critical initiatives. Not only do they highlight London's position as a global leader in medical research breakthroughs, but most importantly, this research is vital to fighting COVID-19 and saving lives.