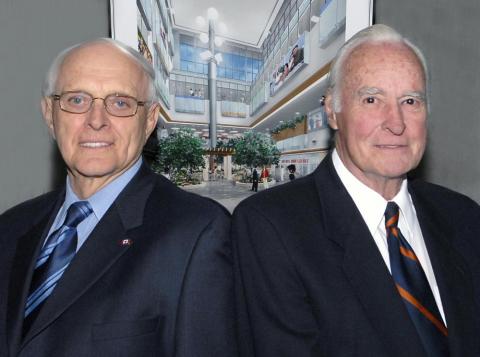 Your IMPACT

The donor-funded Allen-Carey Scholarship is awarded to a Canadian physician whose research is contributing to excellence in women's care. It is named in honour of Dr. Hugh Allen, a national leader in women's care, and the late Dr. Lewis Carey, former LHSC Chair of Radiology.
Each recipient is a highly qualified candidate with exceptional leadership potential. The award fosters national leaders in patient care, teaching and research who can impact women's care today and mentor the caregivers of the future.

Since the award was founded, 15 recipients have received a cumulative total of nearly $400,000 in funding towards their innovative projects.

2020 Scholarship Recipient: Dr. Steven Bisch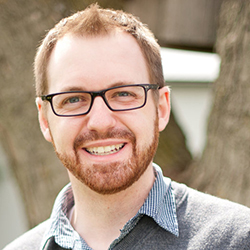 ​
​​​​​​Dr. Steven Bisch has completed a Master's of Public Health degree at Harvard University and recently completed a Surgical Fellowship in Gynecologic Oncology at the University of Calgary. His research interests include improving outcomes following surgery, using nutrition to improve cancer outcomes, and information technology in healthcare (bioinformatics). ​
From improving enrolment in life-saving clinical trials to detailed analysis of tumour genomics, bioinformatics is a field that is fast becoming critical to research and clinical care in the practice of gynecologic oncology. Dr. Bisch is currently working as a gynecologic oncologist at The Ottawa Hospital and is part of the Society of Gynecologic Oncology of Canada's Digital Transformation Committee.
"Over the past year the generous scholarship from the Allen-Carey grant has enabled me to further look into the use of information technology to ease the cancer journey of countless Canadians," Dr. Bisch says.

"Working closely with Cancer Control Alberta, we have designed a project that will allow all Canadians who are affected by cancer to have their voice heard regarding research involving health information technology. By finding out what matters most to Canadians, we can make sure that valuable resources are used where they will make the most positive impact." 
2019 Scholarship Recipient: Dr. Aalia Sachedina
​
University of British Columbia graduate Dr. Aalia Sachedina is pursuing fellowship training in Paediatric & Adolescent Gynecology at the Royal Children's Hospital in Melbourne, Australia. She hopes to bring back the latest advances in oncofertility treatments to Canadian patients.
"Future fertility is a significant concern amongst young patients who have been diagnosed with cancer," Dr. Sachedina says. "The world of oncofertility is rapidly evolving, with new technologies that have the potential to open doors to fertility preservation in an increasing number of circumstances.

As Canadian physicians, we have a responsibility offer all available options to these young patients so they can make the best choices for themselves and their future fertility."
The funding from the Allen-Carey scholarship will help support her sub-specialty training and long-term plan of increasing access to fertility preservation for Canadian paediatric patients.