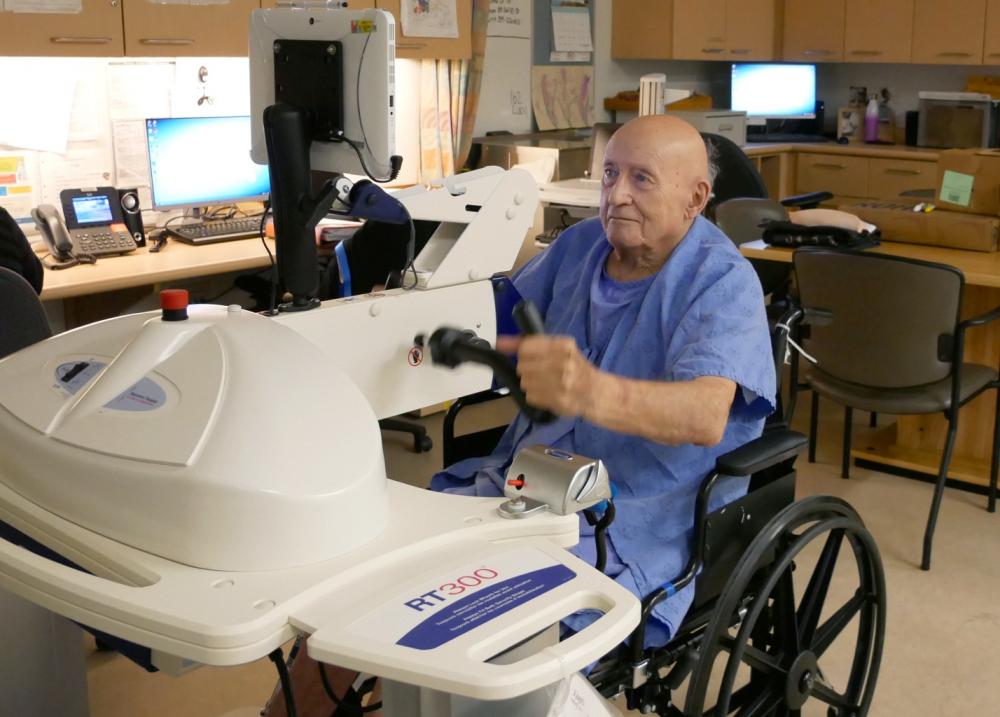 Your IMPACT

The Trauma Golf Classic celebrated a milestone 10th year in 2018 by bringing their cumulative total to more than $1 million. Thanks to this funding, the Trauma Unit at LHSC has been able to purchase equipment and tools that are vital to a patient's recovery.
One of the major purchases was "Crash Kelly", a simulation mannequin. Kelly is used in training programs by physicians and nurses to improve their technical skills and allow them to gain confidence in high-stress scenarios in a safe, supportive and controlled environment.
"We know we all learn best from our mistakes," Trauma Program Coordinator Alison Armstrong says. "What the mannequin does is allow us to practice highly technical skills and procedures, and make errors in a safe environment. This leads to a better trauma response and improved quality of patient care."
Funds raised by the Trauma Golf Classic also supported new physiotherapy equipment like a cycling machine that patients use to strengthen their arms or legs. Prior to this equipment being purchased, patients required a dedicated staff person to assist them with operating rehabilitation equipment. Now, patients have more privacy and independence during their physiotherapy, freeing up staff members to help more patients, while remaining close by if assistance is needed.
Another renovation in the unit is new parallel bars, which help patients learn to walk again. The new bars are quick to adjust — allowing patients to maximize their treatment time. They allow for an increased weight capacity, which is vital to accommodate all patients. The unit was also able to purchase four new ceiling lifts for transferring patients that are easy to use, reliable, and most importantly, work well for patients.
The waiting room was able to replace some dated furniture as well. There are now new, more comfortable chairs, sleeper chairs for families, as well as a small resource library. The resource library allows LHSC staff to provide books and helpful resources to families and patients to take home.
The Trauma Golf Classic is looking forward to raising more funds at their 11th tournament on August 8th, 2019.