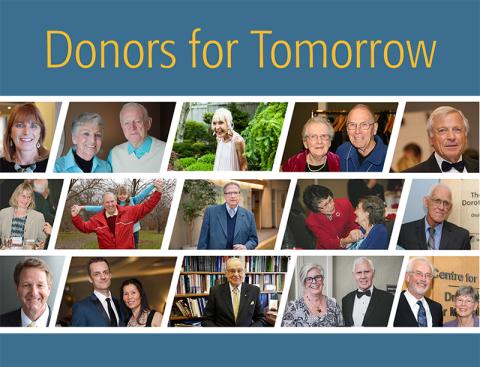 Our esteemed Donors for Tomorrow Society is comprised of donors who have made the important decision to support London Health Sciences Foundation by way of a future estate gift.​

The annual Donors for Tomorrow luncheon is designed to update our members on how donor support is transforming key hospital programs. Each year, the luncheon features a captivating presentation about recent developments within a unique area at LHSC. Our physicians and researchers tailor their presentations to the interests of our donors and illustrate how legacy giving will shape the future of health care.

This year, due to COVID-19, we went virtual. To view an exclusive online discussion with three Lawson researchers, moderated by Dr. David Hill, Scientific Director of Lawson Health Research Institute and Integrated Vice President, Research for London Health Sciences Centre and St. Joseph's Health Care London. Drs. Fraser, Slessarev, and Loubani each share an overview of their COVID-19 research projects, their current findings and future plans. You can watch the Donors for Tomorrow Livestream event below.