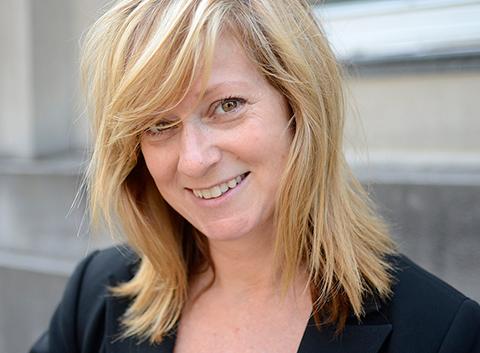 Women's bodies go through a tremendous amount of change in a lifetime. If you add common complications to a woman's reproductive system like fibroids or ovarian cysts, or even more frightening issues like cervical cancer, women can be faced with surgeries that bring discomfort and scarring to an already sensitive area.

Along with the rise of minimally invasive and robotic surgeries, women's care is becoming an increasingly diversified field, with more specialties emerging to address women's health concerns.

With your help, London Health Sciences Foundation will enhance the expert care LHSC provides to women by supporting the following projects:
[ACCORDION_ITEM] [ACCORDION_TITLE]Surgical Equipment[/ACCORDION_TITLE] [ACCORDION_CONTENT]
During minimally invasive operations, surgeons create tiny incisions – rather than a large opening – and operate precise tools that perform the surgery with the help of sophisticated imaging. The many benefits of minimally invasive surgery include a shorter hospital stay, less pain after surgery, a faster recovery and less overall strain to the body.
The Women's Care Team is incorporating minimally invasive surgery across the complete spectrum of gynecologic surgery. To achieve this, they'll require laparoscopic equipment, hysteroscopy equipment, and cystoscopy equipment, the latter involving the use of a thin, lighted tube equipped with a tiny camera that can be used to see inside the body during surgery. LHSC will create an outpatient centre dedicated to minimally invasive surgeries, turning what was once a multi-night hospital stay into a day procedure.
[/ACCORDION_CONTENT] [/ACCORDION_ITEM][ACCORDION_ITEM] [ACCORDION_TITLE]Surgical Skills Training[/ACCORDION_TITLE] [ACCORDION_CONTENT]
Robotic and minimally invasive surgeries require the utmost precision and careful work by highly skilled surgeons. Learning to use these surgical tools involves comprehensive and meticulous training.
LHSC is developing a dedicated surgical skills laboratory for the training of residents and fellows, making London the go-to choice for bright, young gynecologists from across Canada. This includes developing a space at Victoria Hospital to create the lab, and acquiring simulation equipment that will allow trainees to practice minimally invasive procedures and build their motor skills in a safe, structured environment.
[/ACCORDION_CONTENT] [/ACCORDION_ITEM][ACCORDION_ITEM] [ACCORDION_TITLE]Simulation Centre[/ACCORDION_TITLE] [ACCORDION_CONTENT]
It can be very challenging for new and even experienced physicians and nurses to feel entirely confident in managing a crisis situation in the delivery room, clinic or operating room.
In an effort to provide the best possible care to women, children and families, LHSC has introduced simulation training. This training involves the use of mannequins representing different patient groups (e.g. newborn, adult obstetrical) which allow health care staff to learn and improve technical skills, practice team communication and clarify roles in a supportive, risk-free environment. Donor support is needed to furnish the simulation centre with advanced equipment and expand simulation training across our region.
[/ACCORDION_CONTENT] [/ACCORDION_ITEM][ACCORDION_ITEM] [ACCORDION_TITLE]Continence Care[/ACCORDION_TITLE] [ACCORDION_CONTENT]
Did you know as many as one-in-five women experience loss of bladder control (urinary incontinence)? Despite its prevalence, most women suffer from what can be an embarrassing and stigmatizing disorder for longer than they should, with specialists in this area being few and far between. LHSC is addressing this problem by implementing a comprehensive nurse-run Continence Care Program with the goal of improving the quality of women's lives across the region.
The new Continence Care Program determines who can be served at the clinic and who requires follow-up with a specialist. This significantly eliminates the wait times for those requiring surgery or further medical intervention, while simultaneously allowing those whose incontinence can be treated through other means to begin treatment right away.


[/ACCORDION_CONTENT] [/ACCORDION_ITEM][ACCORDION_ITEM] [ACCORDION_TITLE]Patient Assistance Fund[/ACCORDION_TITLE] [ACCORDION_CONTENT]
A medical crisis, such as a serious pregnancy complication, is incredibly stressful for a woman and her loved ones. This stress is magnified for a woman whose financial resources are limited. Although we're fortunate to have access to publicly funded women's health care services, there are expenses related to treatment that are not covered.

Treatment-related expenses include transportation to and from the Hospital for clinic appointments, child care, expenses related to non-funded patient equipment, medications and procedures, and more. The Women's Care Patient Assistance Fund responds to this need by providing women with the resources required to pay for these treatment-related expenses.
[/ACCORDION_CONTENT] [/ACCORDION_ITEM]