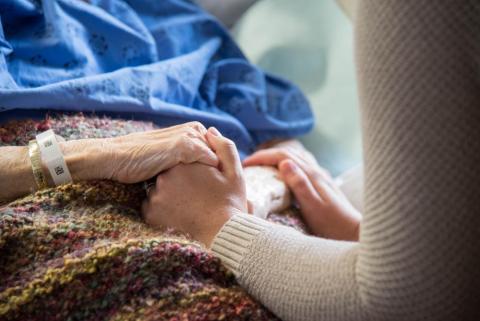 TASTINGS:
Your Impact

CONTINUE TO TASTINGS

A cancer diagnosis – it's a moment of fear and trauma for everyone who goes through it. Then there's everything that follows: telling family members, enduring side effects from treatment and managing the many financial costs associated with cancer.
You can help ease the burden of cancer.
Although the majority of our health care costs are paid for through the publicly funded system, many expenses are not covered, such as new medications, medical supplies, wigs, dental work, transportation, accommodations and child care. This is where the London Regional Cancer Program's (LRCP) Patient Assistance Program can help.

By participating in the silent auction at TASTINGS 2019, you will directly support this important program, which relies 100 per cent on donations. For more information, please click here.
---
Attendees Make a Difference
Highlighted below are some examples of our community's collaborative impact on patient care at LHSC.
Proudly Supported Cancer Research
TASTINGS has supported various activities within the Head and Neck Cancer Research Program, including: the program's recent participation in a global study that reveals new insights into the cause and structure of one of the most aggressive, and most lethal, cancers; as well as, a world's first clinical trial comparing surgery versus radiation for a specific thyroid cancer that specifically focuses on a patient's quality of life.
Purchased New Genetic Testing Equipment for Cancer Treatment
Thanks to the funds raised at TASTINGS, LHSC's London Regional Cancer Program purchased the MiSeq Genome Sequencer which has sparked investment in additional equipment and talent. As a result, more samples are tested simultaneously on-site, eliminating patient wait time from four months to weeks, and lowering costs associated with sending samples out of town.
Supported Renovations Inside London Regional Cancer Program (LRCP)
TASTINGS, alongside many donors within the community, has contributed to transforming LRCP into a patient-focused facility to address patient volume, comfort, and access to care.