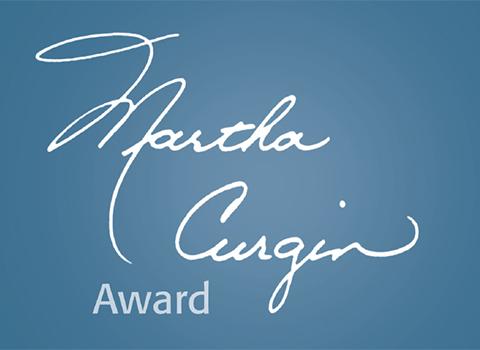 London Health Sciences Foundation (LHSF) has many outstanding volunteers who dedicate their time, knowledge and talent to help make a difference in patient lives at our hospital.

The Martha Curgin Award is an annual award presented to an exceptional volunteer every April. All LHSF volunteers are eligible for nomination.
The winner receives $500 cash and the opportunity to direct a further $500 to a Patient Assistance Fund at London Health Sciences Centre. The Martha Curgin Award is made possible by the generosity of the Gerald C. Baines Foundation.

New nominees who have never been nominated for the award in past years.

A person who is currently an active London Health Sciences Foundation volunteer or who has held a volunteer position within the past year, including members of the following groups:
• Ambassadors Club members (comprised of past LHSF Board Members)
• LHSF Campaign Cabinet Committees
• LHSF Signature Events (all CCA and Tastings volunteers)
• 3rd party Community Event Chairs & Co-Chairs & Event Organizing Committee members
• Other volunteer committees of LHSF (ie. Planned Giving Advisory Council, etc.)
• LHSF (in-office) volunteers and Dream Lottery volunteers
• LHSC Auxiliary
Nominators are asked to fill out the online form to submit their nominations. In 350 words or less, nominators must describe why their nominee is the most deserving candidate for the 2019 Martha Curgin Award. For example, how does their candidate exemplify inspirational service, integrity, respect, and teamwork, etc.
1. All nominators must ensure that the person they are nominating has agreed to be considered for the award
2. Only online nominations will be accepted
3. Each submission must include specific examples of how their nominee has demonstrated exceptional volunteerism this past year
4. Names of nominators will be held anonymous from the Award Committee until an Award Recipient has been declared
5. This year's nominations open January 8, 2019 and must be submitted by January 28, 2019 at 5 p.m.
Martha Curgin was the founding Executive Director of LHSF. She served the Foundation from 1996 until her passing in 2003. Martha inspired all around her to be the very best they could be and her leadership and influence were key factors in building the Foundation into the exceptional organization it is today. Martha believed in volunteerism and knew the value volunteers bring to an organization.