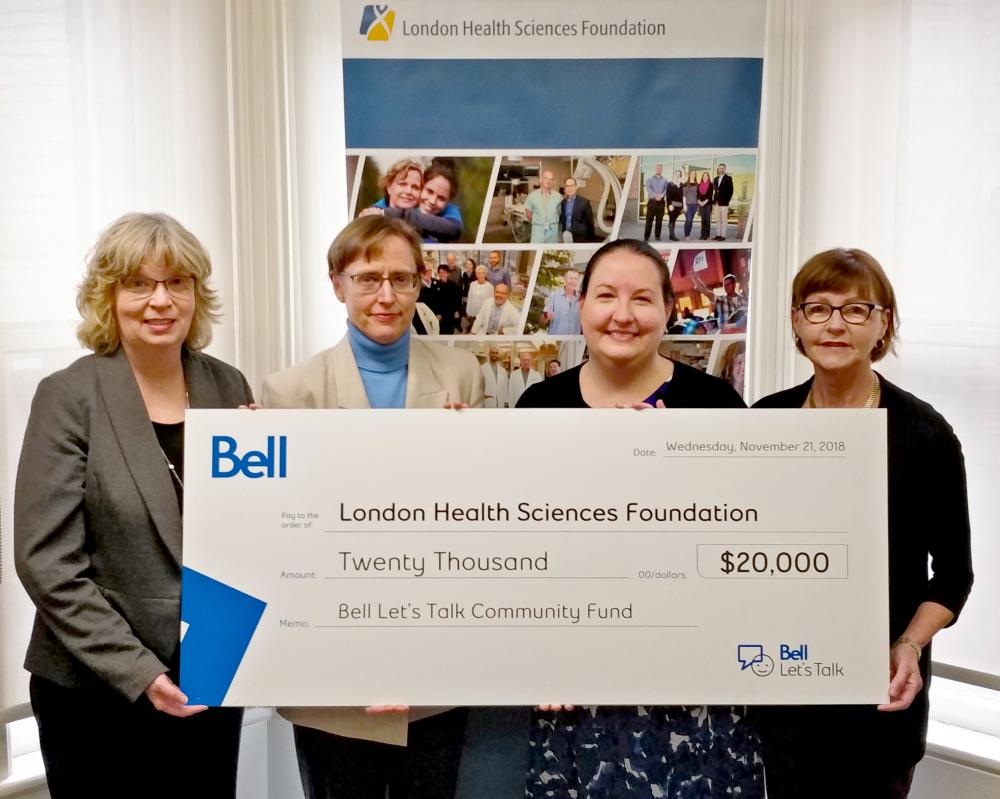 London Health Sciences Foundation (LHSF) is pleased to receive a $20,000 Bell Let's Talk Community Fund grant to support the First Episode Mood and Anxiety Program (FEMAP) at London Health Sciences Centre (LHSC). The grant will be used to increase resources in order to meet the high demand of youth seeking help for mental health issues.
"As a program that relies entirely on donor funding and research grants, and one where timeliness of treatment is absolutely critical, support from initiatives like Bell Let's Talk is vital to keeping our doors open," says Dr. Elizabeth Osuch, Founder and Physician Lead at FEMAP. "We currently have a four-month waiting list and in order to serve more youth, we need the ability to expand our services."
FEMAP, located in a small, historic house on Richmond Street, is the first program of its kind in Canada. With the model that early intervention and treatment can reverse symptoms, the program addresses a significant gap in mental health services for those 16 to 25, an age group representing the majority of those who experience the onset of mood and anxiety disorders.

Providing services not only for youth from London but also from communities across southwestern Ontario, FEMAP saw 3,525 patient visits in 2017 – reaching its maximum capacity.
"Bell Let's Talk is pleased to support London Health Sciences Foundation and the expansion of FEMAP's resources to reduce its waiting list and help hundreds of teens and young adults have access to mental health care at the right time," says Mary Deacon, Chair of Bell Let's Talk. "Having doubled the annual Bell Let's Talk Community Fund to $2 million this year, we are supporting some 120 organizations across Canada, like London Health Sciences Foundation, that are making a difference for those affected by mental illness in their communities."
The Bell Let's Talk initiative promotes Canadian mental health with national awareness and anti-stigma campaigns like Bell Let's Talk Day, and significant Bell funding of community care and access, research and workplace leadership initiatives. To learn more about Bell Let's Talk, please visit Bell.ca/LetsTalk.