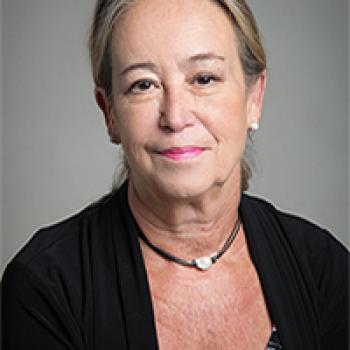 Ex-officio
Donna Baran is a retired Elementary School Principal with the Thames Valley District School Board. Since retirement, she has been very active with London Health Sciences Centre, having co-managed the hospital's Boutique Gift Shop for many years and serving actively on the Auxiliary's leadership as vice president, president and past president.

From establishing the first scholarship for post-graduate nursing studies in North America in 1930 to supporting innovative mental health care initiatives with their most recent gift, the LHSC Auxiliary has always shown a pioneering spirit and a true dedication to our Hospital.

The auxiliary has given cumulative total of more than $10 million to various areas such as mental health care, women's care and personalized medicine. In the B Zone, second floor, there is a large mural of the History of Giving which depicts the Auxiliary's 90 years of service to the hospital. This incredible amount is raised through funds from lottery sales and through the gift shops, such as the high-quality Boutique (D3 402) co-managed by Donna.