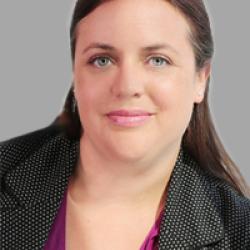 Treasurer
Katie denBok is a CPA, CA and an Audit Partner at KPMG in London. Katie joined KPMG in 2006 following graduation from Simon Fraser University, and was elected to Partnership in 2016. Katie leads the London office's Community Impact strategy and is heavily involved in developing and managing community relationships as well as engaging her staff to give back to the London community.
Katie grew up and started her career with KPMG in British Columbia and moved to London with her husband Justin in 2010. Katie has over 12 years of experience in public practice, with a significant portion of her client base comprised of owner managed businesses of all types, as well as public sector organizations including municipalities, health care and educational organizations.
Outside of the firm, Katie is an active member in the business community and volunteers with organizations including ReForest London, Youth Opportunities Unlimited, and the United Way. Katie's personal interests include reading, tennis, and spending time with her daughter Talya and mini bull terrier Dottie.