Health care is changing like never before – and philanthropy is essential to driving that transformation. Now, more than ever, donor support has the power to drive medical breakthroughs that give patients more precise and better care. 
Major Giving
At London Health Sciences Foundation, we define Major Gifts as philanthropic donations of $25,000 or more. Donors at this level of giving are immediately welcomed to our prestigious Donor of Distinction Societies. These gifts make a profound impact at our hospital and can fund things like: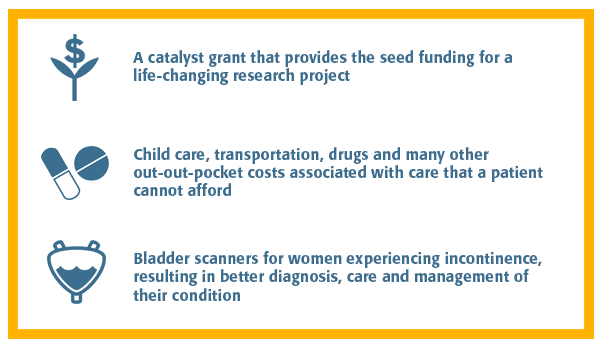 ​
Transformational Giving
Transformational investments of $250,000 to $1 million+ ensure financial security for the future and dramatically change a patient's health care journey. These gifts fund entire programs, as well as major research, equipment and renovations such as: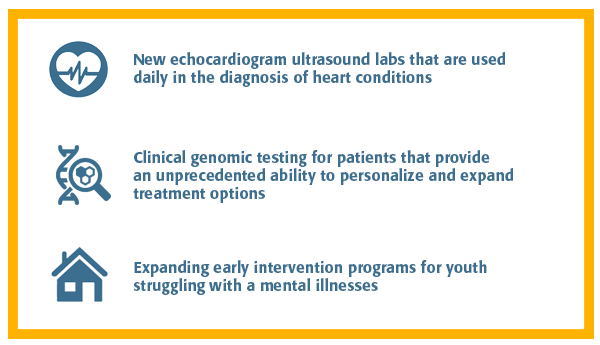 ​
Both Major and Transformational Gifts may be directed to one of our defined fundraising priority areas, or given to LHSC's highest-priority needs, where your donation can make the greatest impact.
Meet Our Team